Throughout our academic life, we have come across an awful number of people who were computer scientist, and did research in Machine Learning. However, Thanks to all the machine learning libraries out there, which can handle nearly everything behind the scene,  they never felt the necessity to actually go ahead and learn this stuff themselves.  we realized that there is a big lack  of solid foundation about the magic behind machine learning, especially in terms of the actual algorithms and the math behind the scene. After all, machine learning is all about math and computers with their formidable GPUs and computational power, are nothing but complacent labor force.  ML-DAWN strives to take the education in machine learning to a whole different level, hence, our mission can be summarized as follows:
Demystify Machine Learning from the Math of the Foundation, to the Big Picture of the Concept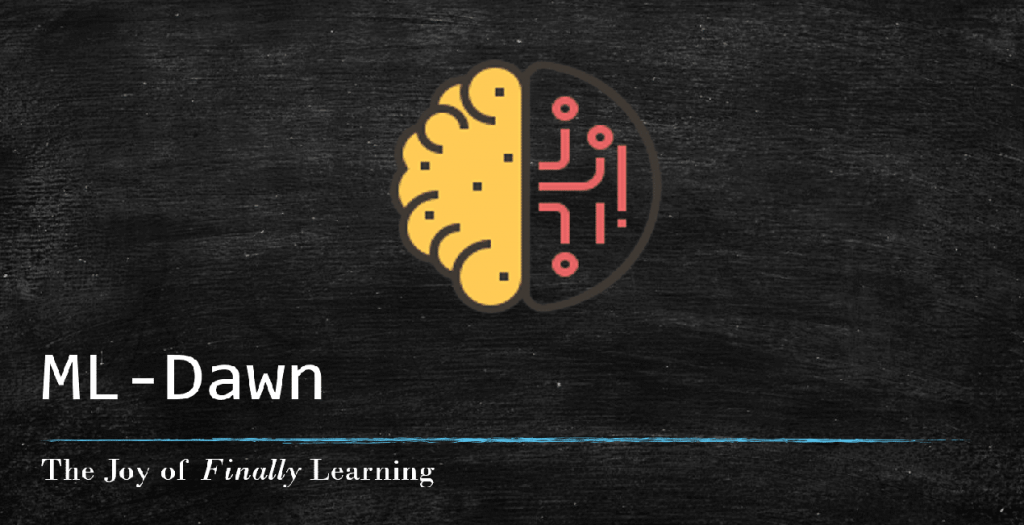 It is no secret that there are many resources out there offering a variety of courses in machine learning, and being machine learning researchers ourselves, we have had certain issues we these resources. Here are some of these issues:
Consistency in the quality of the courses: Unfortunately, it is a common case where the promises of the course coordinator about the outcomes of the course do not match the actual quality delivered by the course.
We do not ignore the math behind the concept! Nor do we ignore the concept and just focus on the math: Unfortunately, in current resources one is constantly ignored!
We are gentle even with the most Intimidating/Advanced Math: Unfortunately, many current machine learning modules lack a gentle flow on the math part.